Pool Skimmer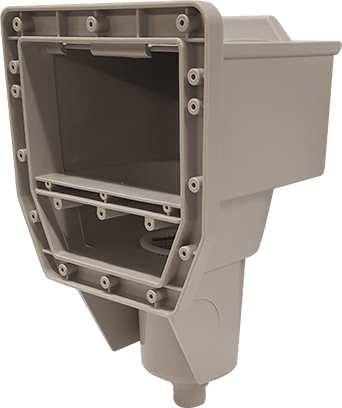 THRU-THE-WALL HYDRO SKIMMER
Thru-the-wall installation for superior skimming action.
ABS resin lid serves as a vacuum plate and is color-coordinated to match skimmer body.
Extra wide weir to automatically keep surface free of insects and debris.
Patented automatic weir shut-off and relief valve combo to prevent air suction and protect pump against damage from loss of prime.
Large basket to collect debris while vacuuming.
Patented inside pool wall vacuum fitting for maximum convenience and effectiveness.
U-gasket to improve water tight installation.
Unitized construction of rust-proof, high impact ABS resin for maximum durability.
1 1/2″ skimmer hose fitting and 1 1/2″ return hose fitting for easy installation.